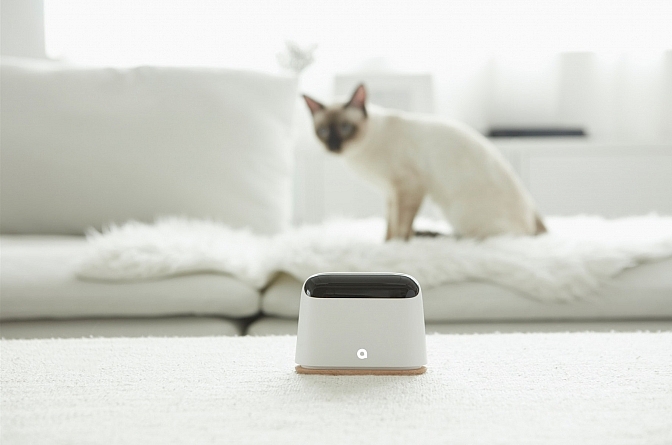 Ambi Climate AI Air Conditioning – Smart Solution For Travellers & Pet Owners
Folks who are frequent travellers or pet owners are often caught in a difficult situation between cost efficiency and the air quality of their home or comfort of their beloved pets. Most of us cannot live without air conditioners these days so it is not hard to imagine how your pets would feel cramped in an enclosed environment at less than desirable temperature! Folks who travel also would also not want to return to a stuffy home with stale air. Ambi Climate is proud to introduce Artificial Intelligence (A.I) to suit your air conditioning needs. It is a smart solution for travellers and pet owners and will revolutionise the way you manage your indoor air quality forever!
No More Troublesome Adjustments
Before we address what happens when you are away, let's look at how Ambi Climate can make your life so much easier. Don't you hate scrambling for the remote control whenever you wish to adjust your air condition temperature in the middle of the night? This can be extremely irritating but we cannot help it because our body switches to different temperature preference through the night.
With Ambi Climate, this switching of temperature may soon be a thing of the past. Using the smartphone app, all you need to do is to indicate if you are hot, cold, or comfortable, and this wonderful A.I. engine will learn the impact of these factors on you. As these factors change, the A.I. will automatically adjust your air conditioner, delivering better comfort and virtually eliminating overcooling and overheating hence delivering up to a 30% reduction in your AC energy consumption in the process.
More Than Just Temperature
Yes, other than just adjusting the temperature to suit your preference, the multiple sensors will detect temperature, humidity, weather and other factors too. Similar to its treatment to temperature, Ambi Climate uses A.I. techniques to learn and analyze the impact of these multiple factors on your comfort.
Make Your Air Conditioner Travel Smart
Ambi Climate allows you to access your air conditioning with your smartphone, anywhere in the world as long as you have an internet connection – from the next room, across town, or around the world. This means that you can also monitor the conditions at home while you're on-the-go. You will be able to take better care of your pets and loved ones, pre-cool your home, and yet at the same time cut down on unnecessary energy consumption. It's an absolute win-win (for your pets too)!
Smarter Tools For Pets & Travel
Ambi Climate brings the smart home experience to life by making home climate control effortless. You will have access to Visual Timers which allow you to pre-set daily or weekly schedules to keep your pets cool and your property protected, without wasting energy.
Geolocation capability will automatically switch on and off your air conditioning based on your location and last but not least, you will be surprised to know that Ambi Climate is also IFTTT enabled, allowing you to control your air conditioning based on your location, enabling voice control, and delivering you a truly connected smart lifestyle.
Great Design For Every Home
With a sleek and stylish design, Ambi Climate blends in well with any interior design concepts and offers you with smarter convenience, personalised comfort and a true smart home experience. It is ideal for the eco-conscious, pet owners and parents alike.
Get Your Ambi Climate Now
They released their second edition product on Kickstarter and raised $155,374USD. If you missed out on the chance to order your Ambi Climate 2nd Edition this time round, no worries! You can head over to their site to pre-order your unit now!