If you love Hong Kong style Cantonese dishes with a modern twist and extremely Instagram-worthy, Social Place Singapore at Forum The Shopping Mall would be the place for you. Due to personal miscalculations, I planned my monthly family dinner just two weeks before a close friend's birthday celebration at the same restaurant. With loads of photos at my disposal, I decided to furnish a review post and recommend what are the Must-Try, Can Miss and Instagram Only dishes from the restaurant. As taste buds are rather subjective, I have incorporated the views of my fellow diners as well.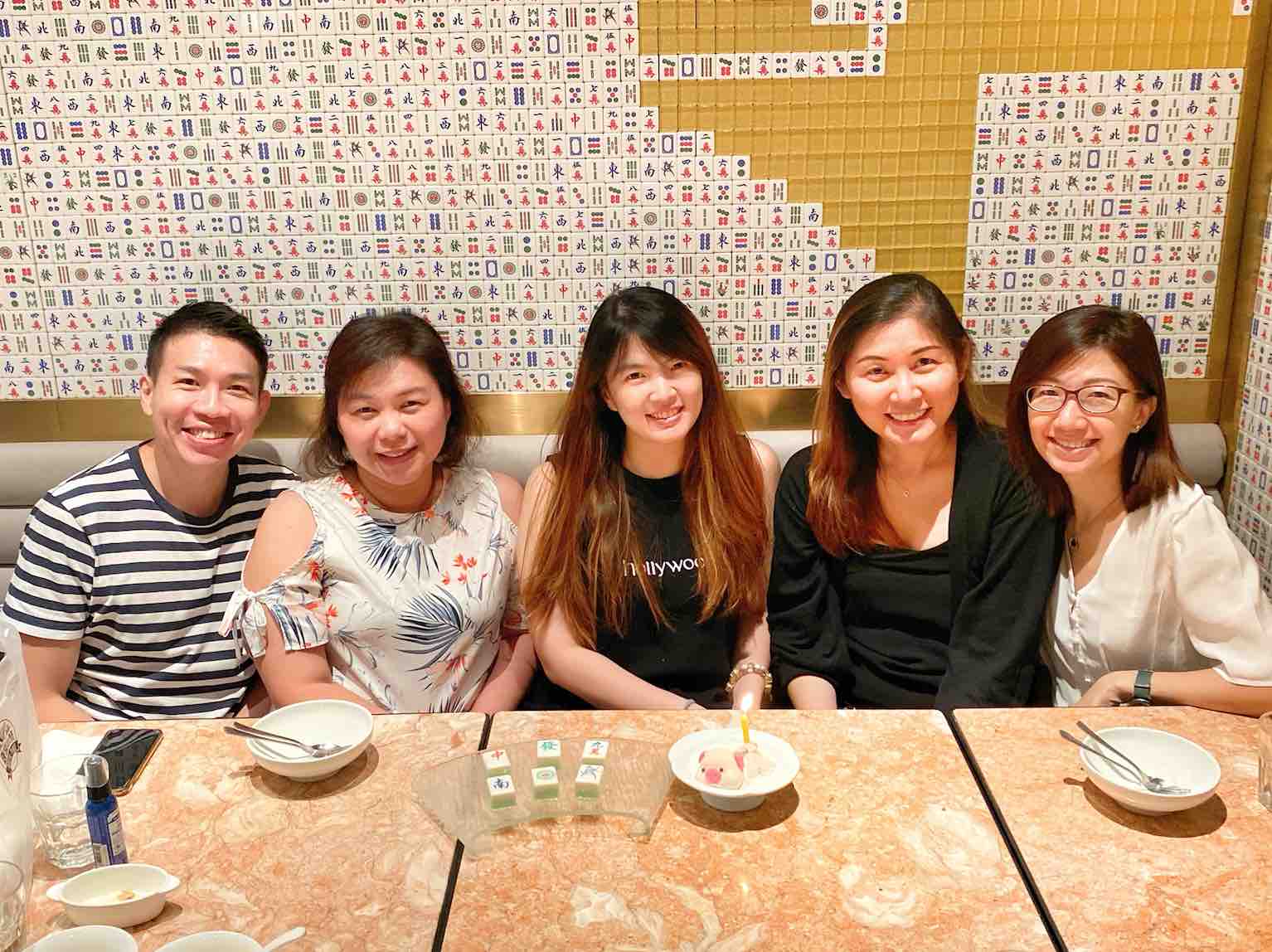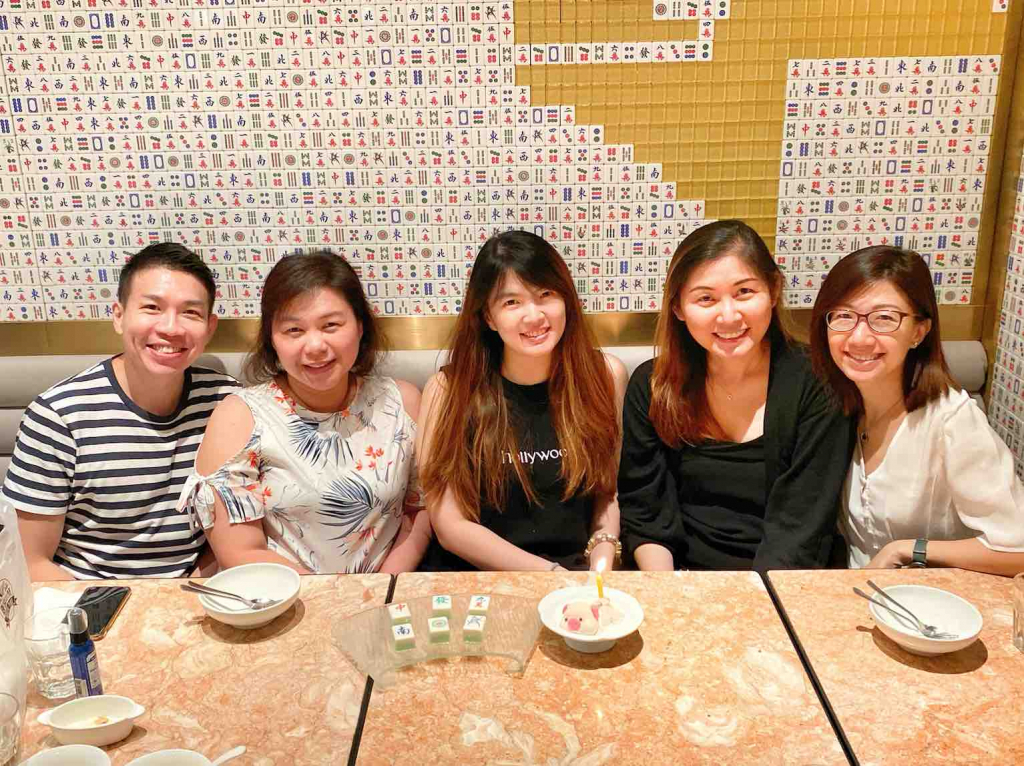 Social Place Singapore offers a very playful vibe with cute interior elements such as ping pong dining table and an entire mural wall that is made of gold mahjong tiles. The dining space is brightly lit and has a grey and blue theme with vintage tiled flooring. The open kitchen is where the magic happens and takes up quite a significant stretch of the restaurant.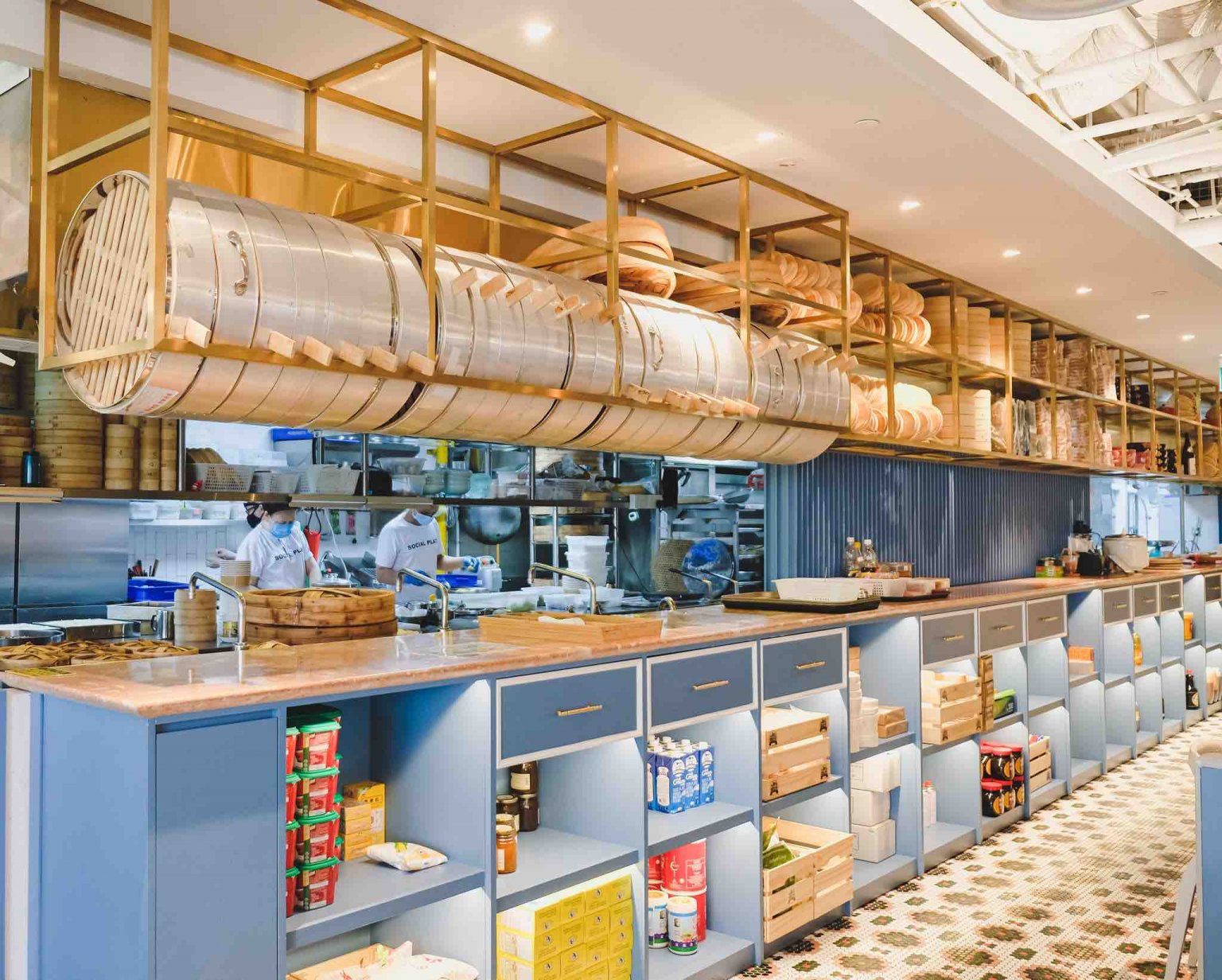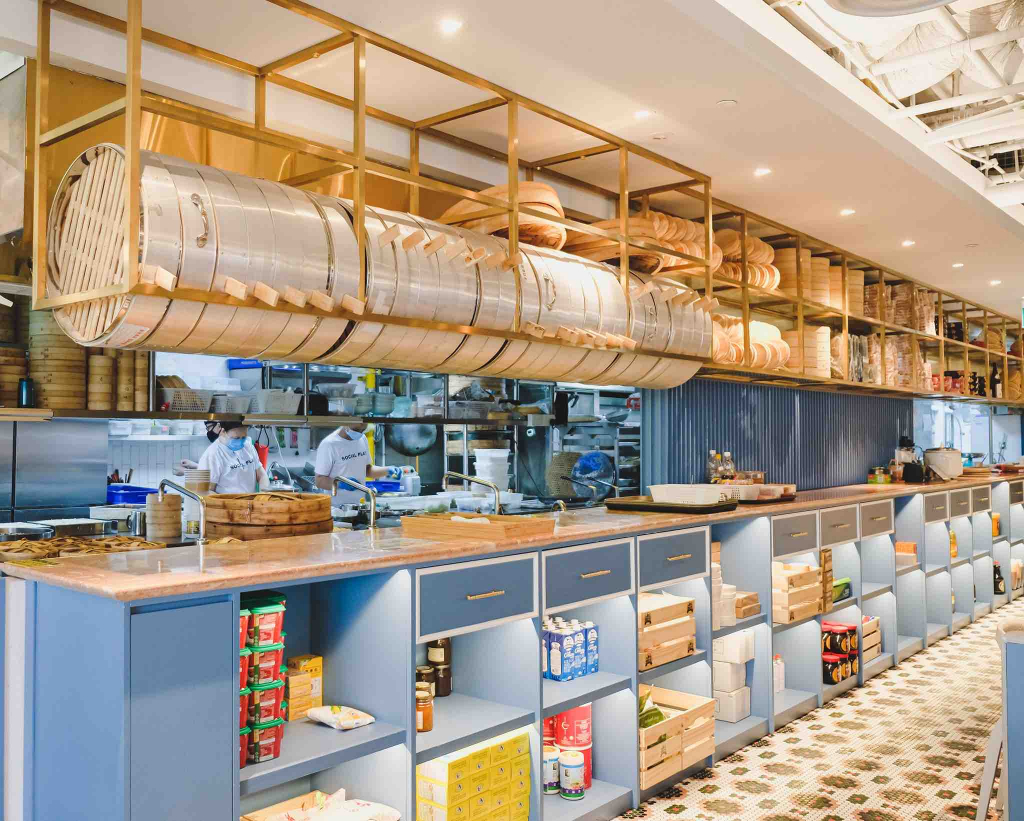 Social Place Singapore – Instagrammable But Average Dishes
The Truffle Shiitake Buns (S$6.80) have made it to many of its diners' Instagram accounts. To be fair, the actual aesthetic presentation of seemingly realistic mushrooms is stunning. Beyond the appearance, the bun with truffle and mushroom fillings taste rather average.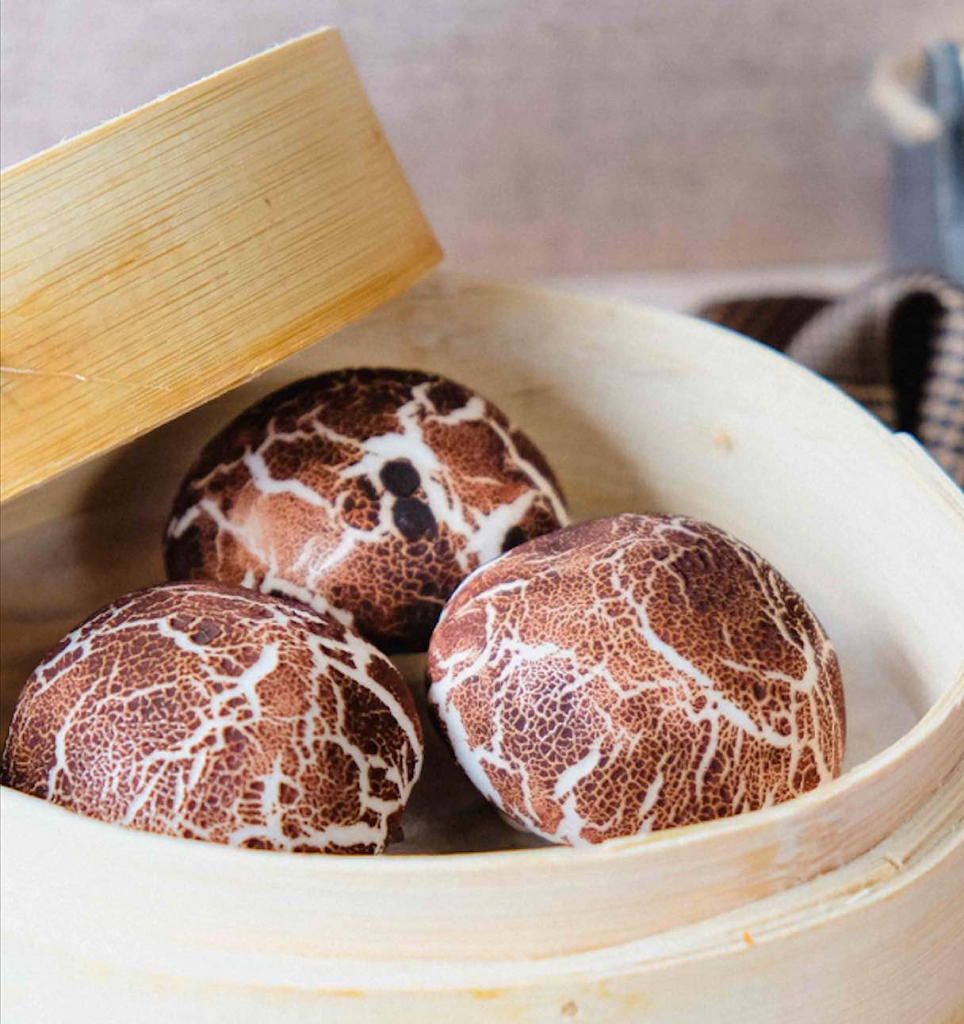 The Baby Cabbage In Soya Milk (S$16.80) is exactly what the name stated. You have very soft cabbage that has been soaked in soya milk for hours. We believe you might be able to create that yourself at home if you know how to cook.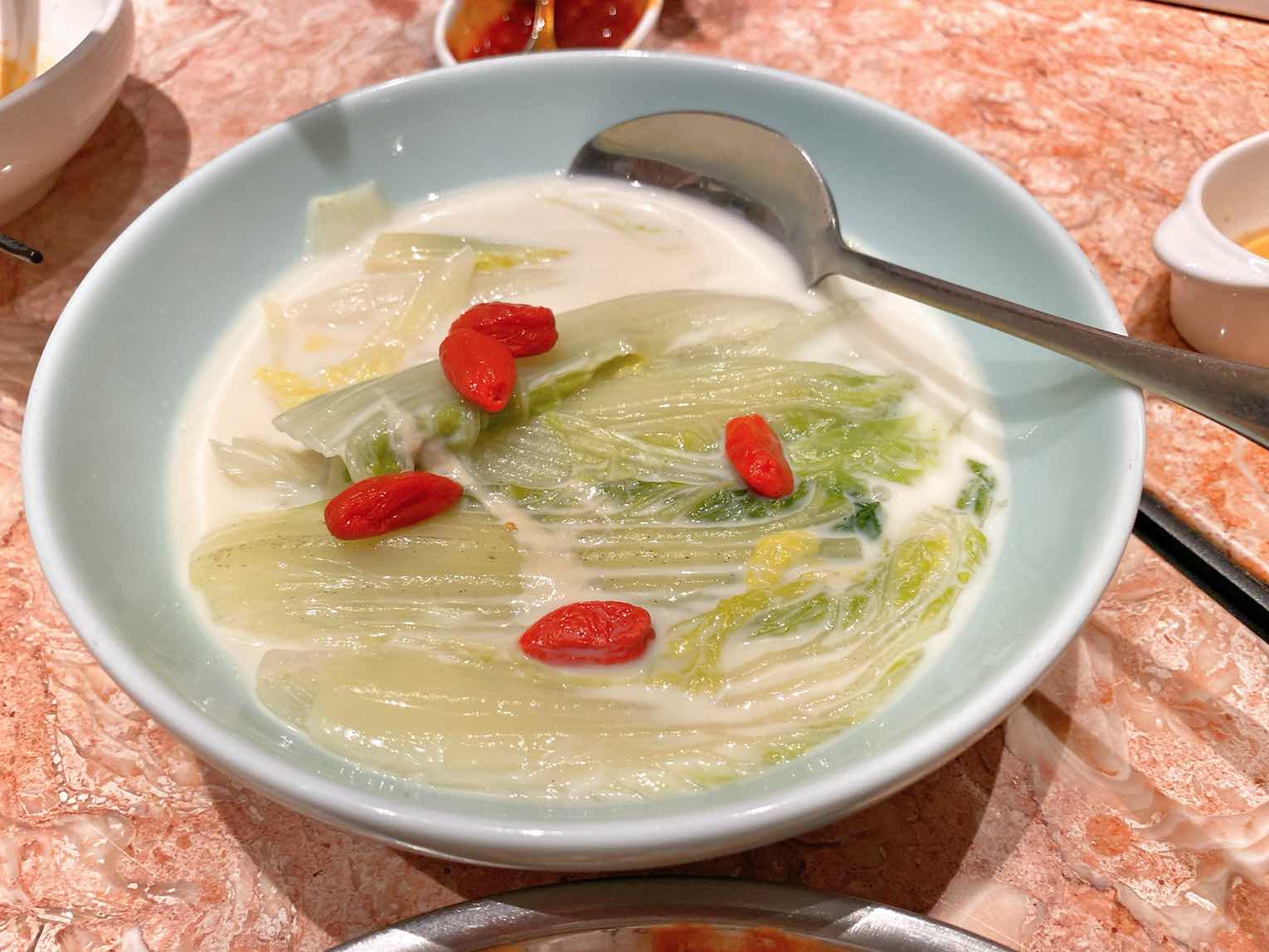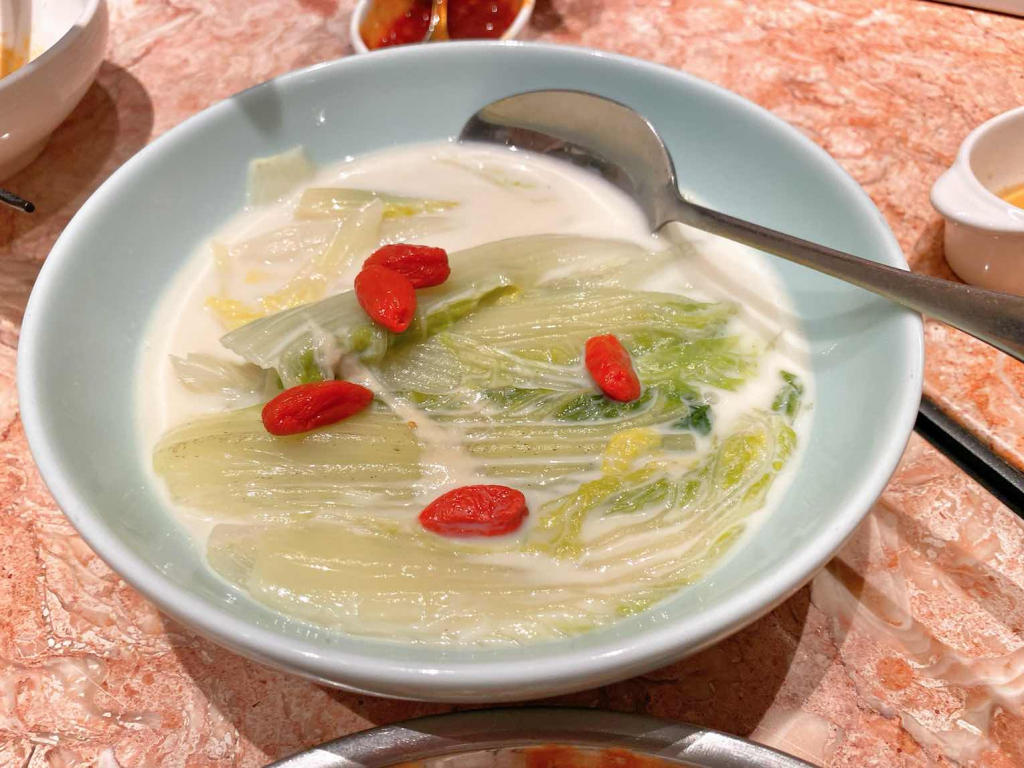 Social Place Singapore – Dishes With Mixed Sentiments
First on the list are these Roasted Quails (S$9.90 per quail). They are served warmed and you will be armed with a pair of gloves to manage these tiny fowls effectively. Infused with ten different types of herbs and spices, I personally felt the meat was a little dry with close to not fats and the presentation was not pretty either. Folks who love the texture of roast geese in Hong Kong would probably not be impressed with the dish. But I do have friends who vouched for it to be one of the must-order dishes.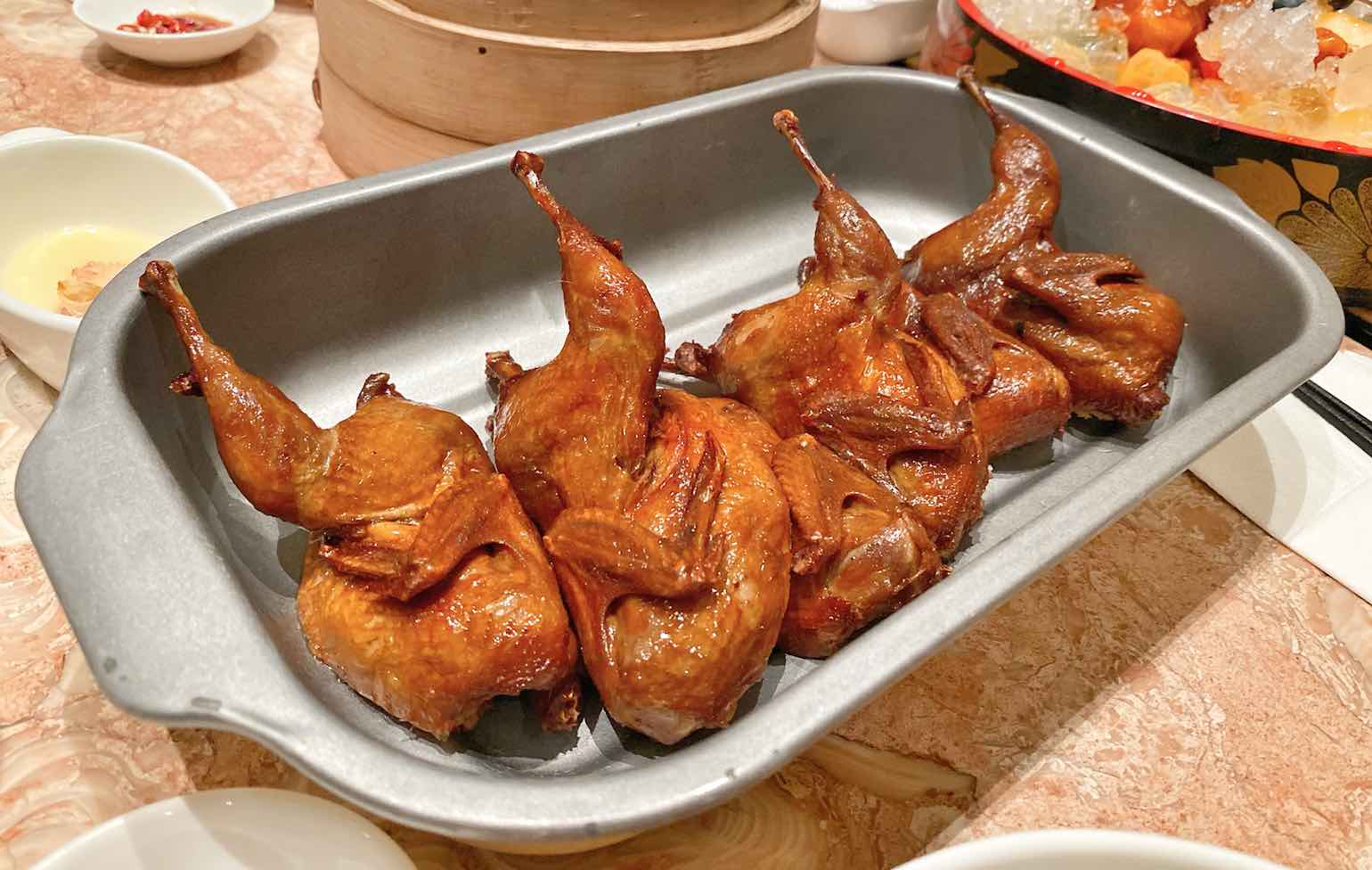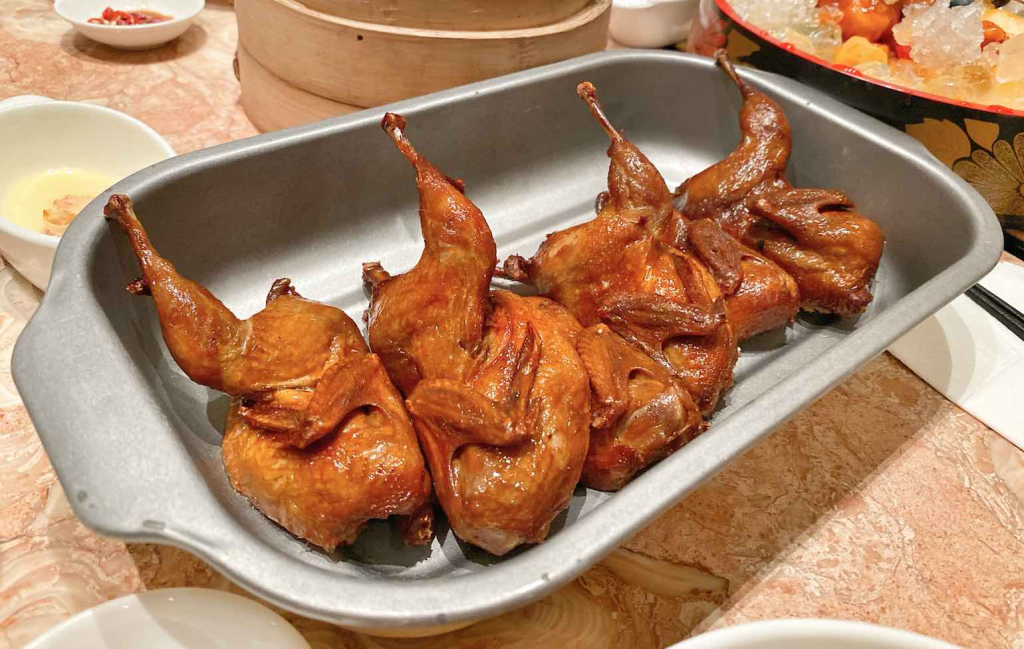 The Seafood Crackling Rice Soup (S$24.80) where the broth is prepared by simmering crab and prawn shells for hours really wowed me the first time I had it. The crispy bits of puff rice added before serving also gave an additional layer for crunch to the dish. For me personally, the marginal utility seems to drop every time I have it. My friends still swear by it so if you have never had it before, order and judge for yourself.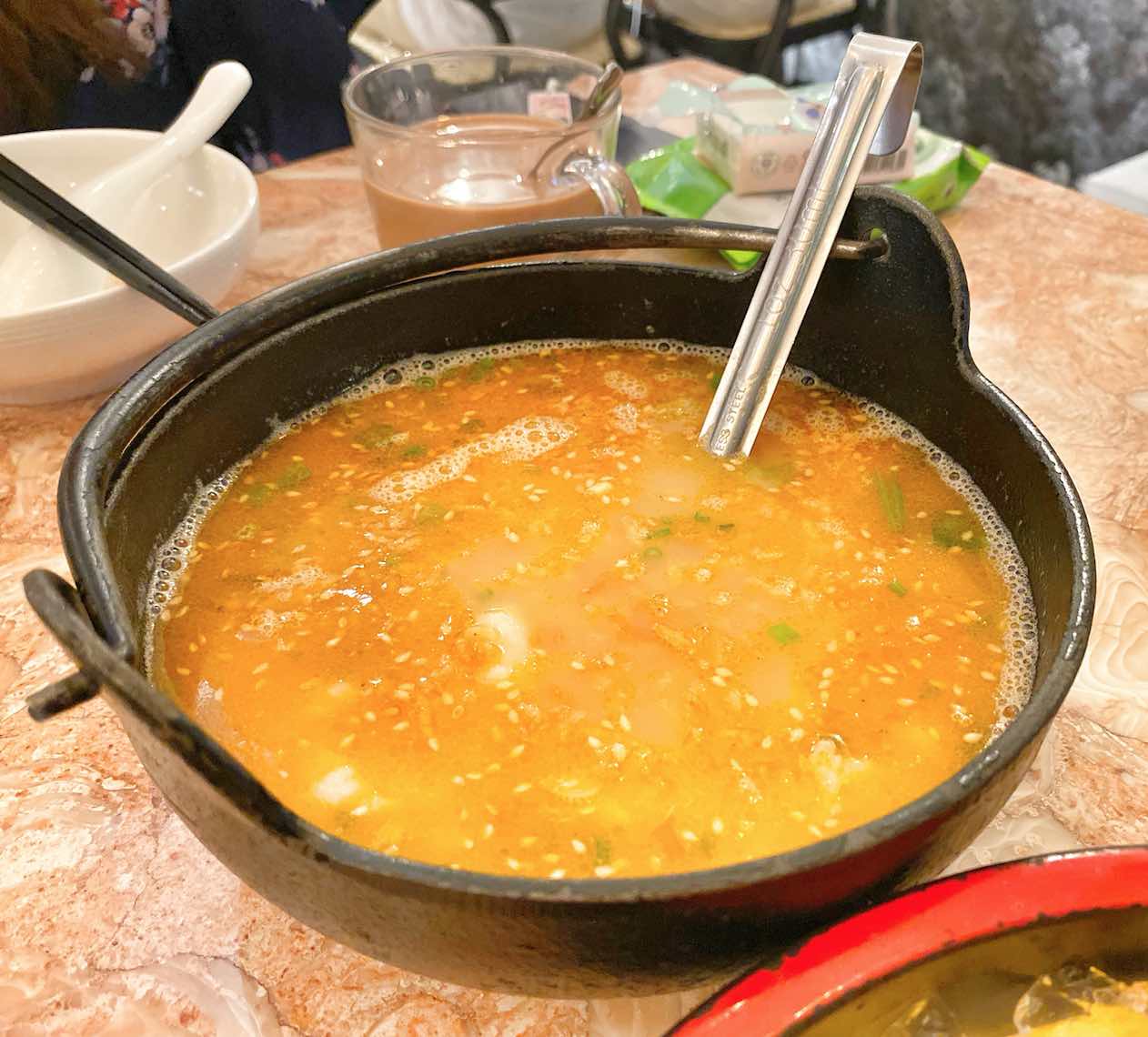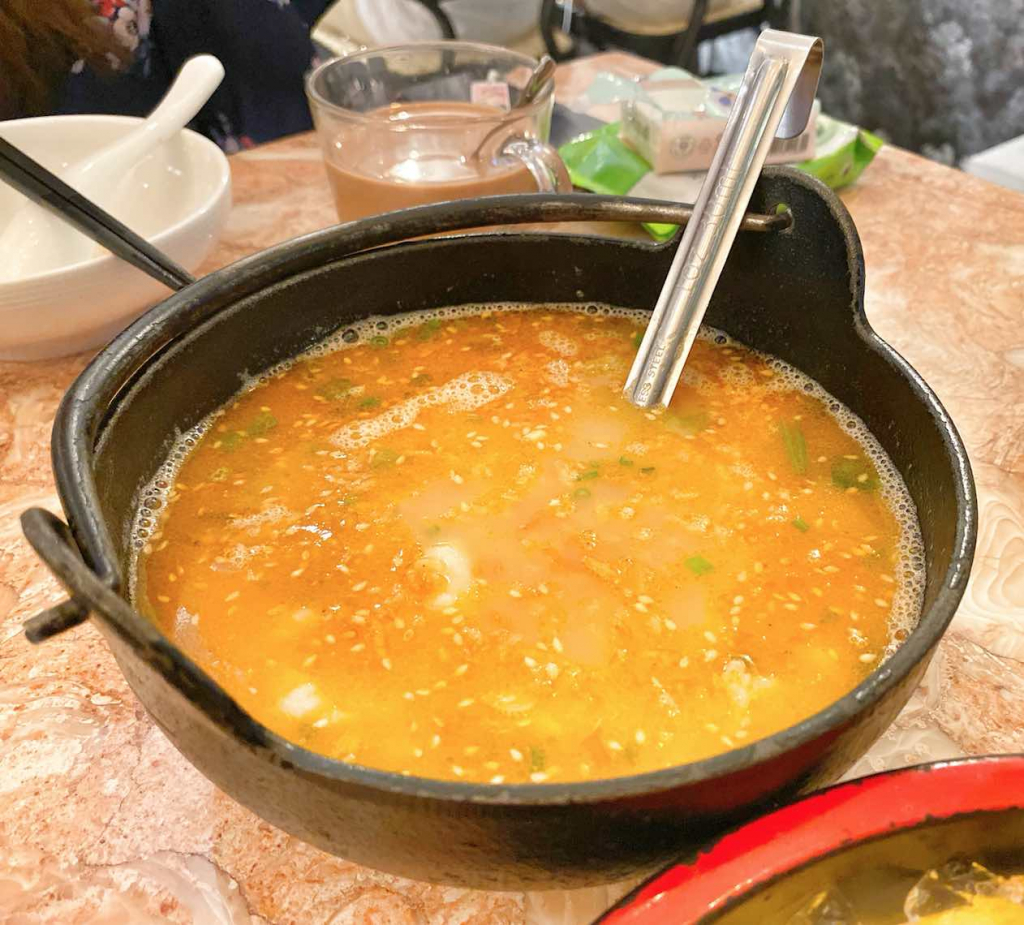 The Deep Fried Lobster Glutinous Puffs (S$7.80) is creatively shaped like mangosteen and contains crab meat cooked in lobster broth within.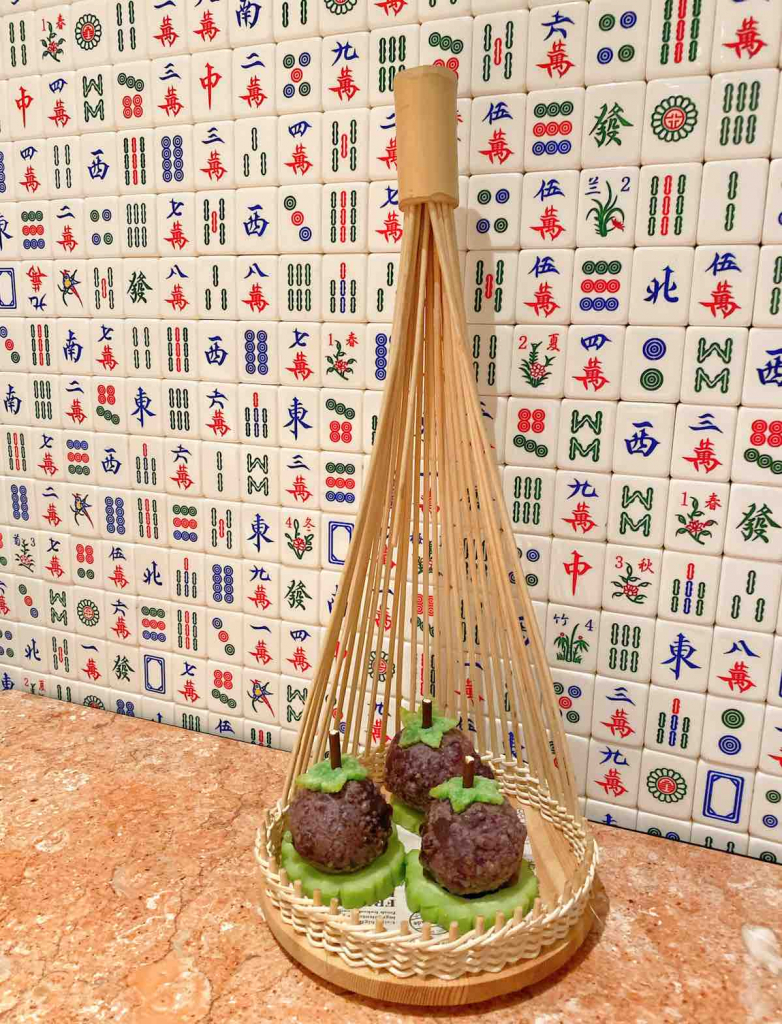 We were all impressed with the amount of work that goes into the aesthetics. Tastewise, it was delicious but I did not remember it led to further mentions of adorations from the table.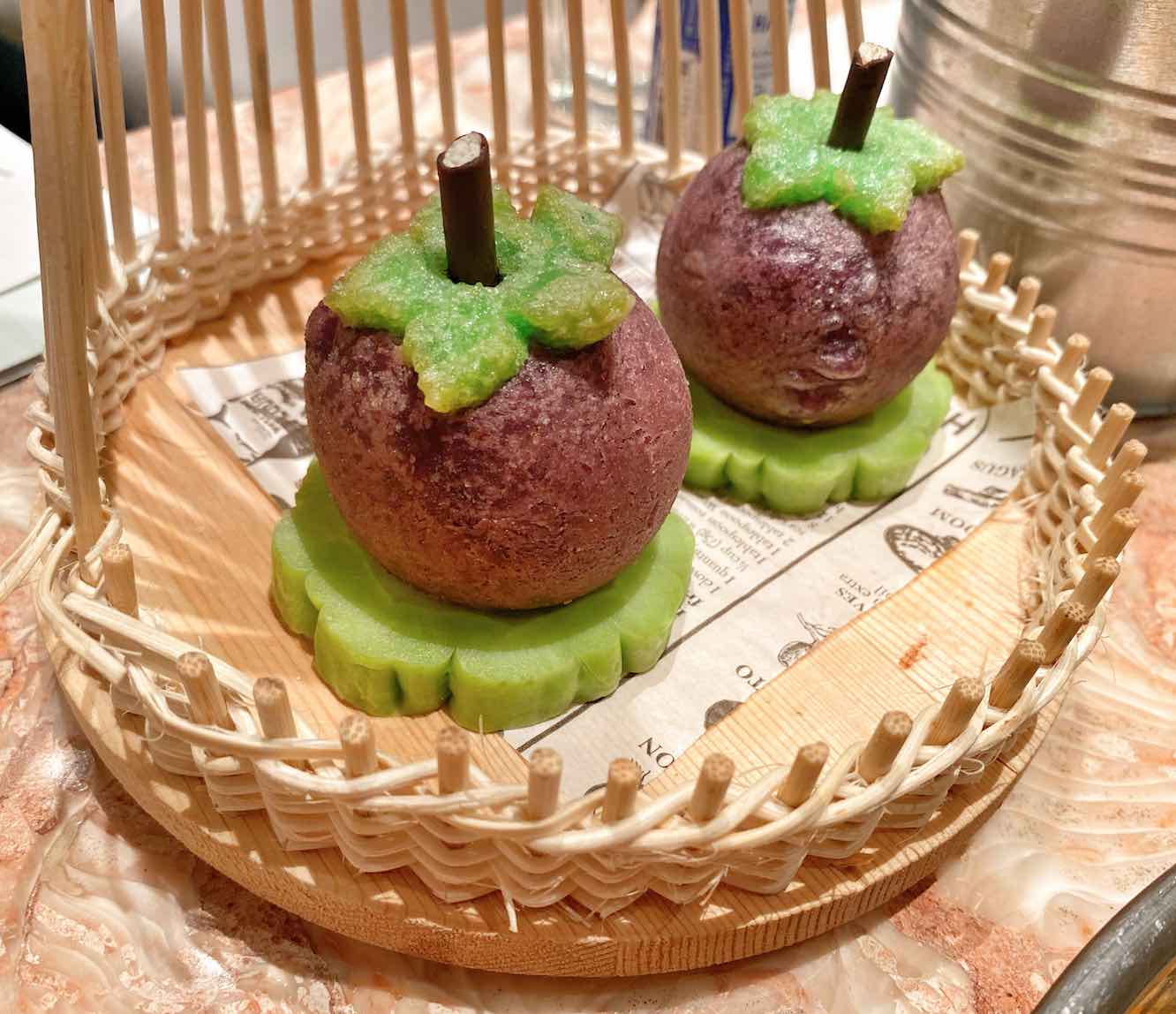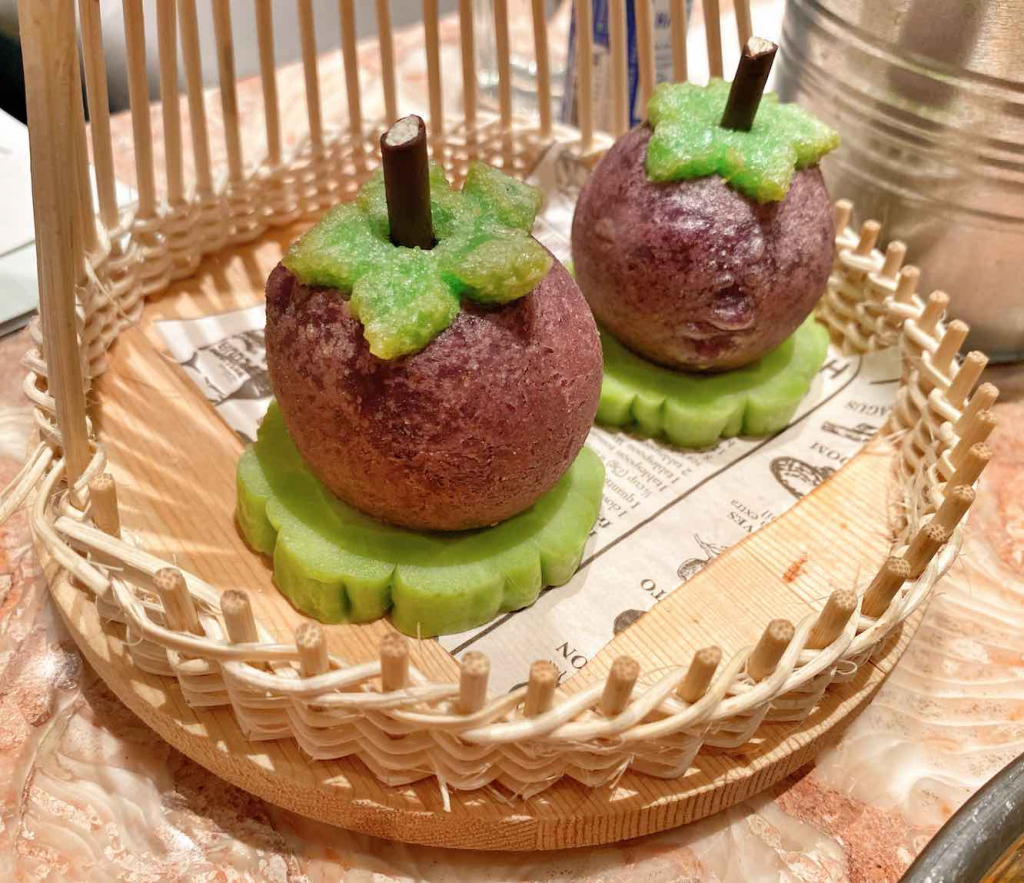 Don't get me wrong, the Egg (Ain't) That Simple (S$22.80) is delicious. However, there isn't a distinctive difference between the mala chicken in Social Place Singapore versus those served at other Chinese restaurants. The only thing unique about it is the fake eggs that are supposed to cleanse your palate if you cannot take spicy. If there is only a limited number of dishes you need to order from, we recommend you prioritise the must-order dishes.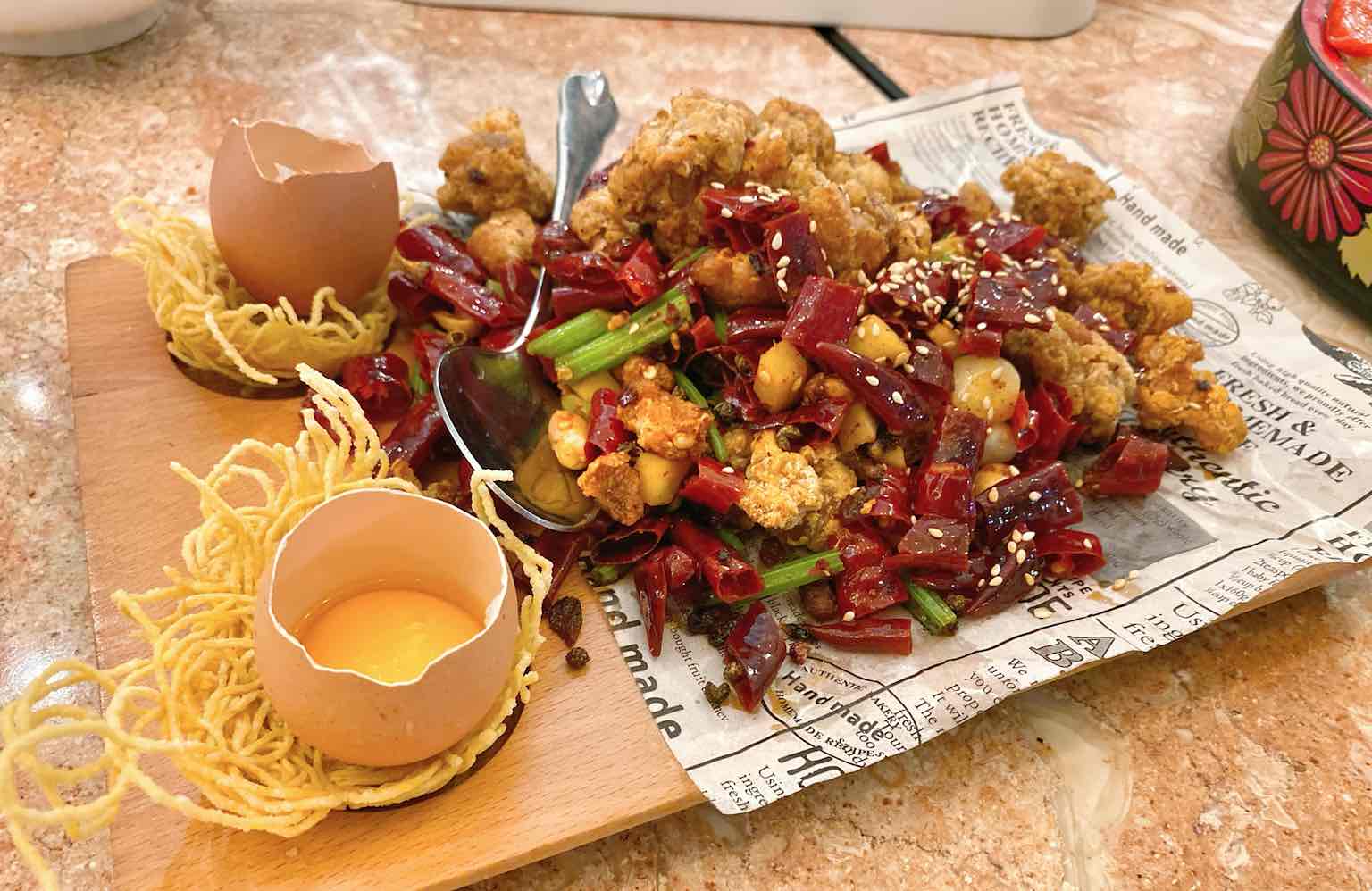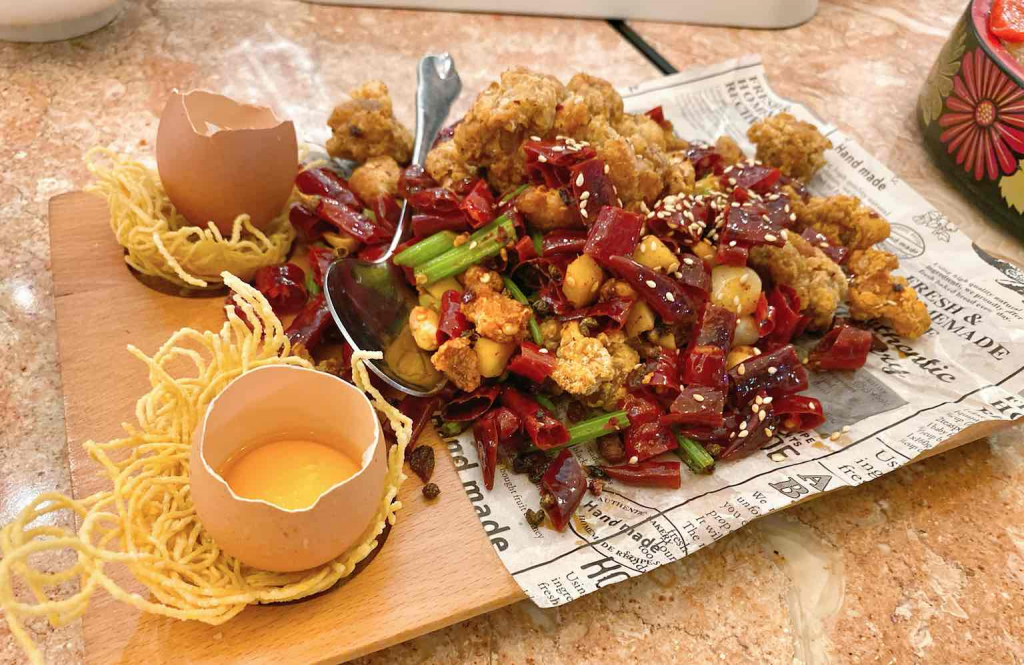 We ordered these Steamed Rose Floret Buns (S$1.80) because they look so pretty in many Instagram shots. The actual dish served, however, did not look as great on closed up. My friends were not impressed with the taste but I really liked the strong scent of rose from the pedals that they encased within the buns. That for me was something unique that you may want to experience for yourself.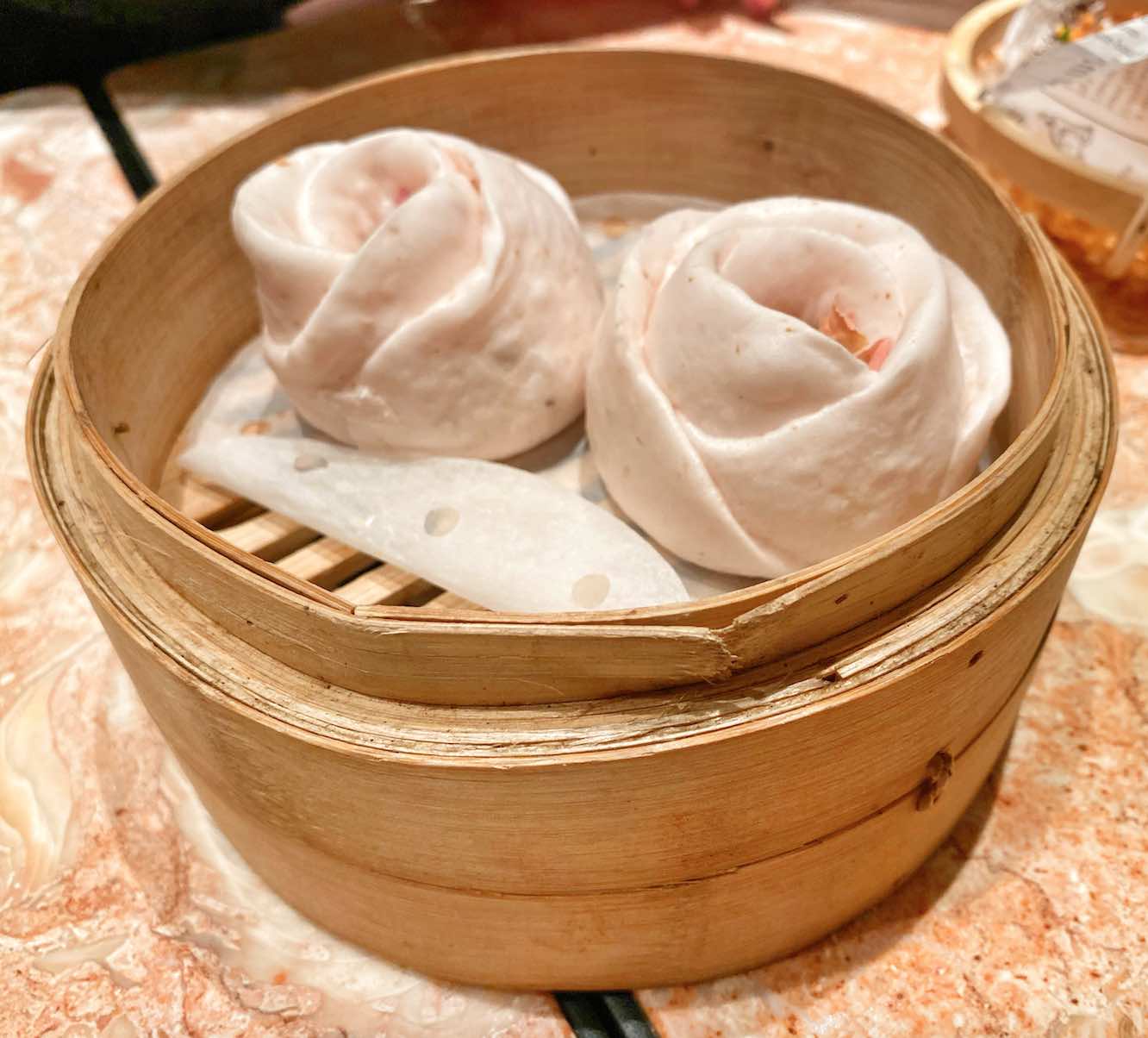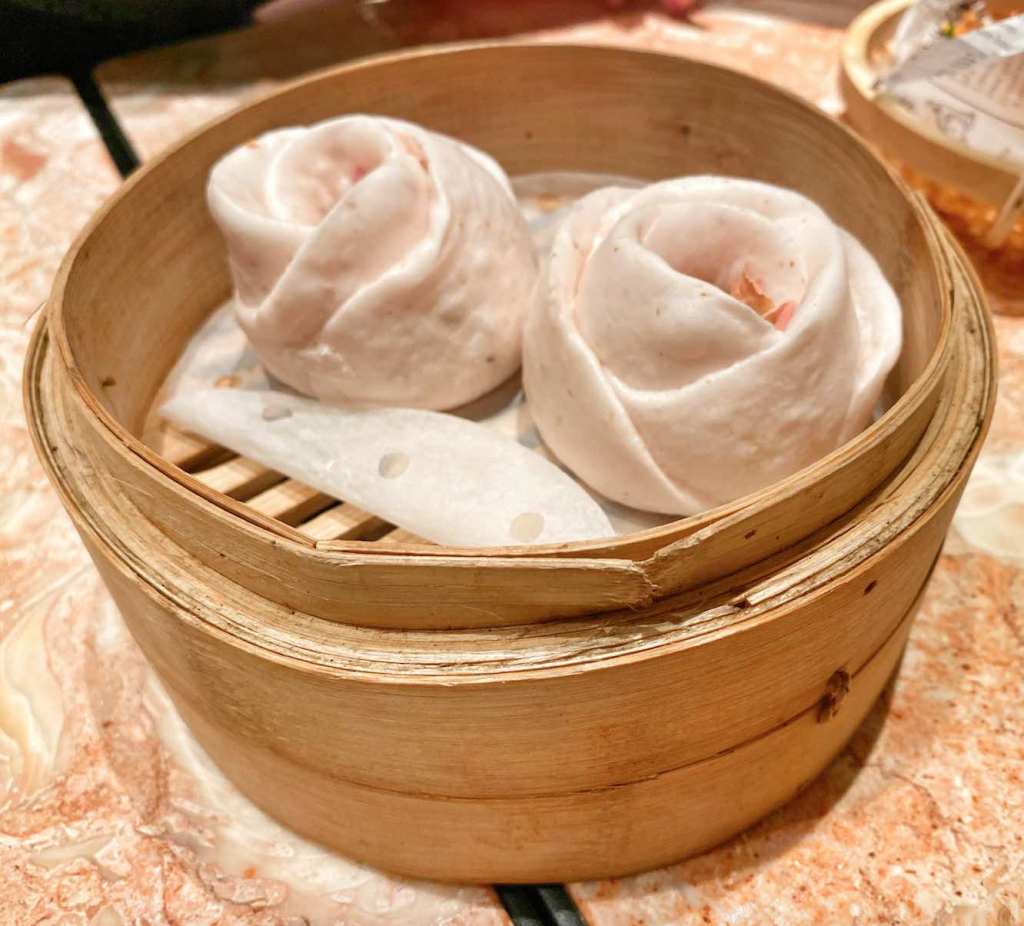 The Charcoal Custard Buns (S$8.80) are good on the eyes. We like it because the custard filling was not overly sweet. Given that it is quite a common dish found at many Chinese restaurants, we recommend that you leave room for the must-order dishes that are coming right up.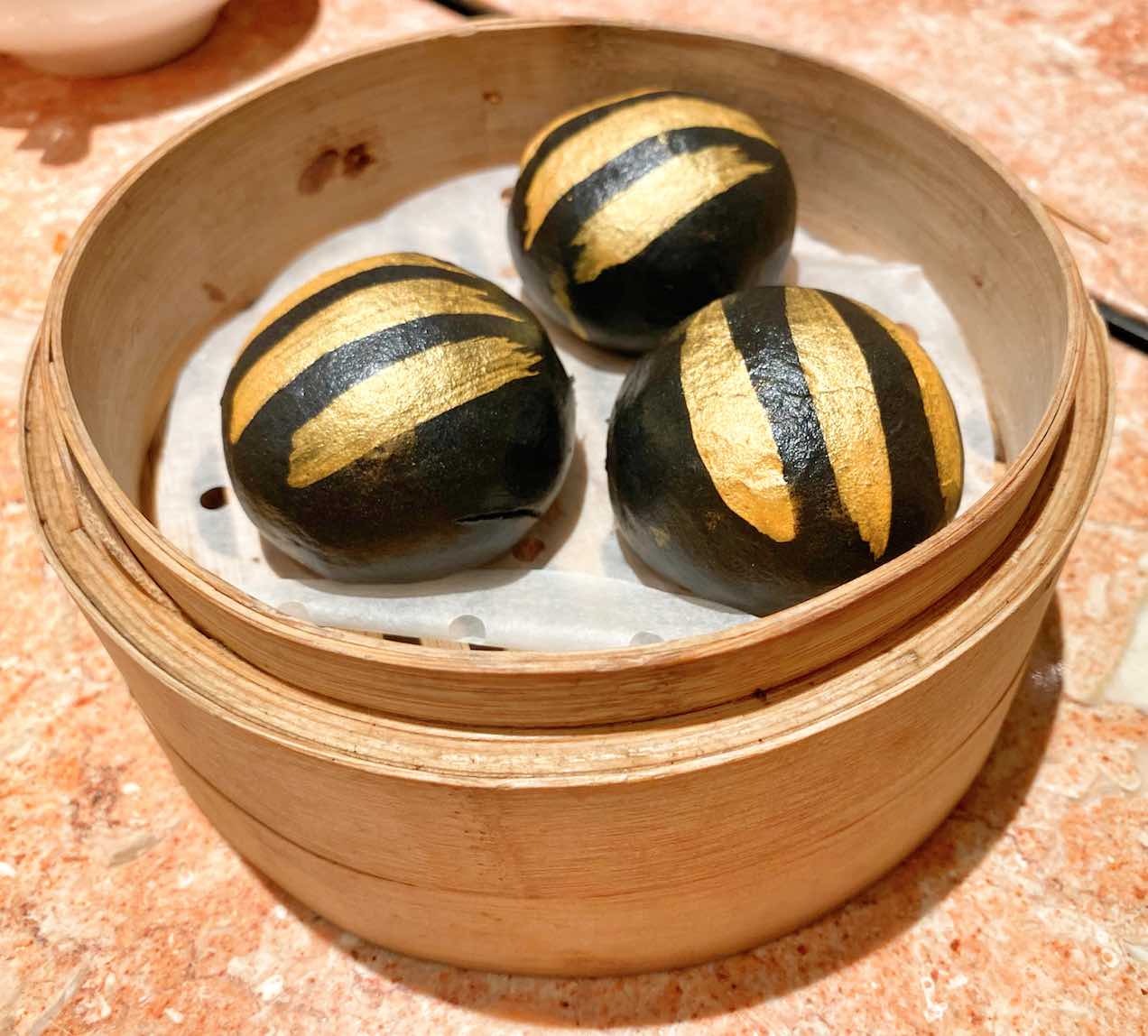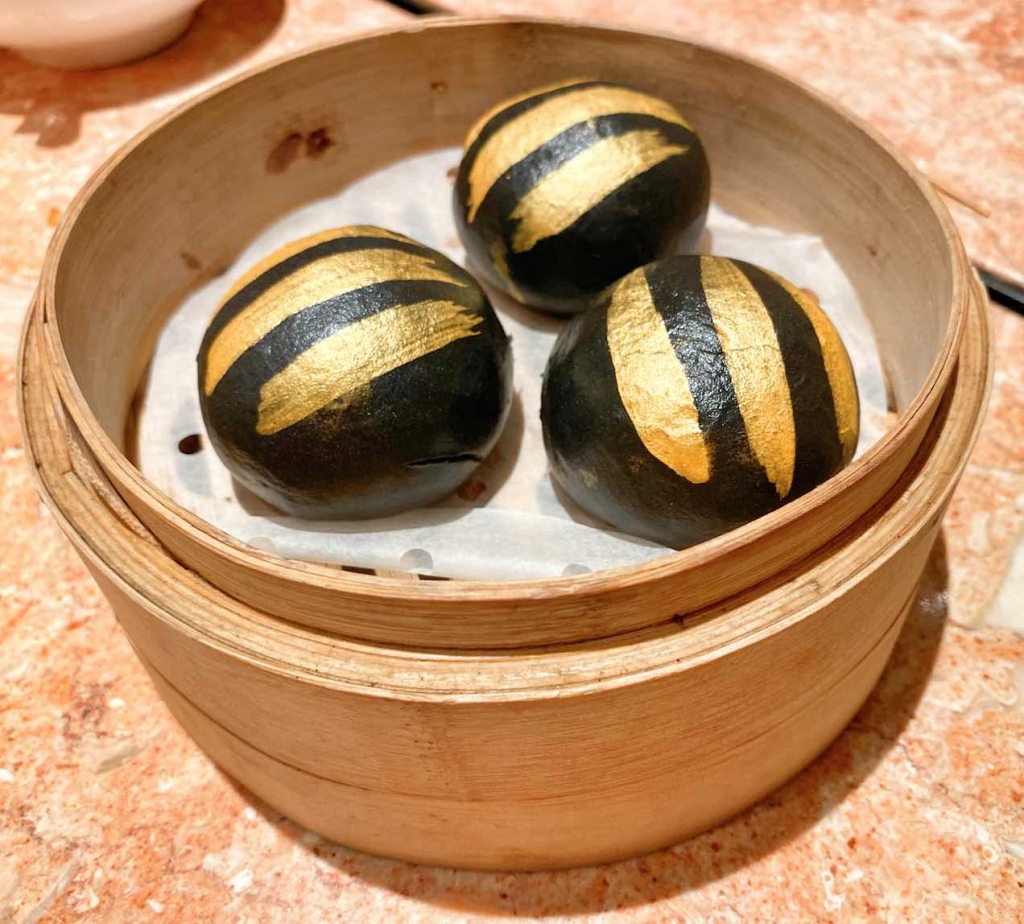 Social Place Singapore – The Must Order Mindblowing Dishes
Despite its modest position as a starter on the menu, the Prawn Toast (S$12.80 for 3 pieces) tops the list as one of the must-order dishes when you visit. Fresh prawns are embedded into morsels of toast before being deep-fried to perfection. We are addicted to the crunch and the toast effectively absorbed a strong prawn flavour. Next in line is the Crispy Charcoal Tofu (S$9.80). We adore the strong contrast between the crunchy outer layer and the silky soft tofu hidden beneath.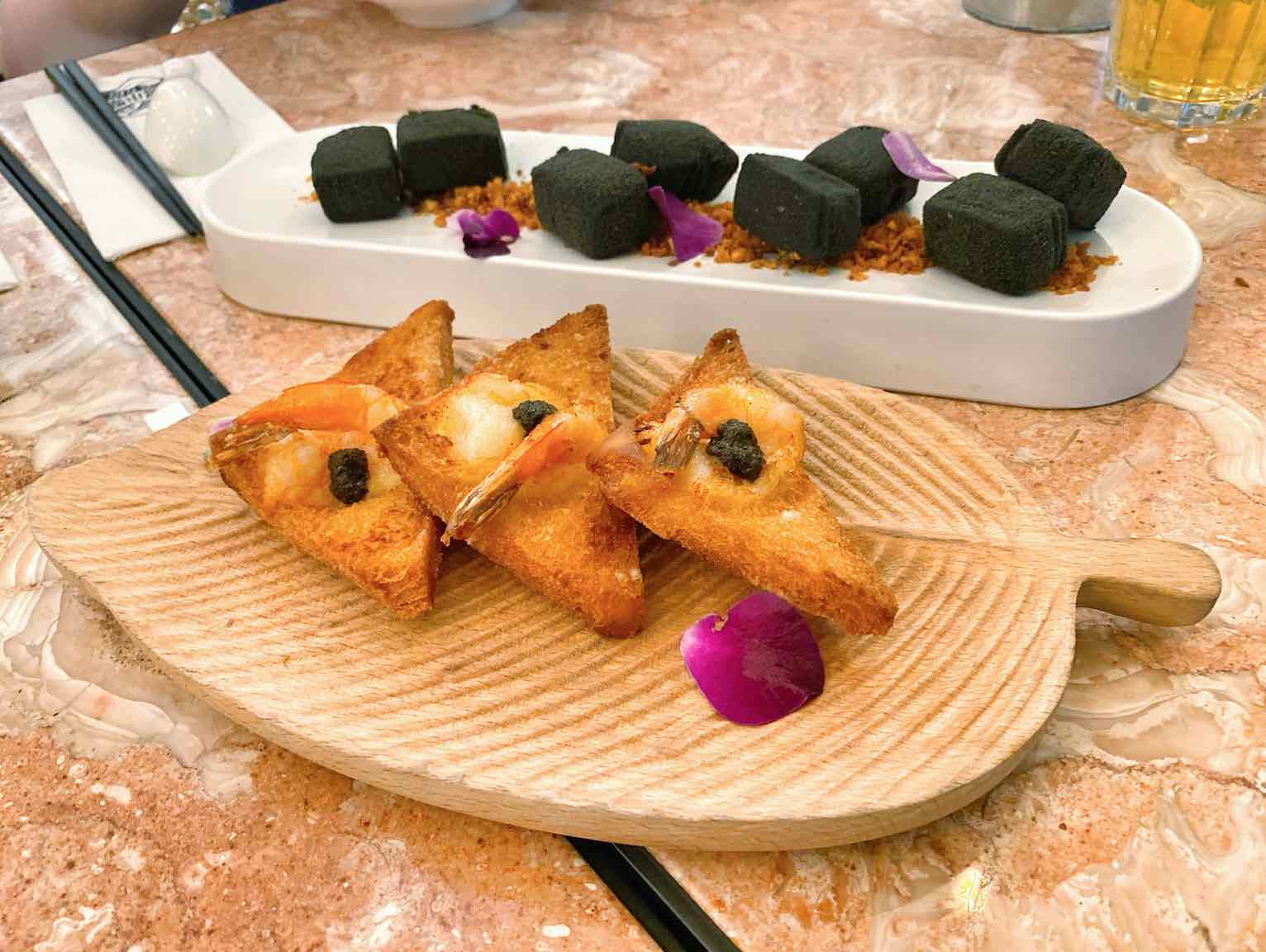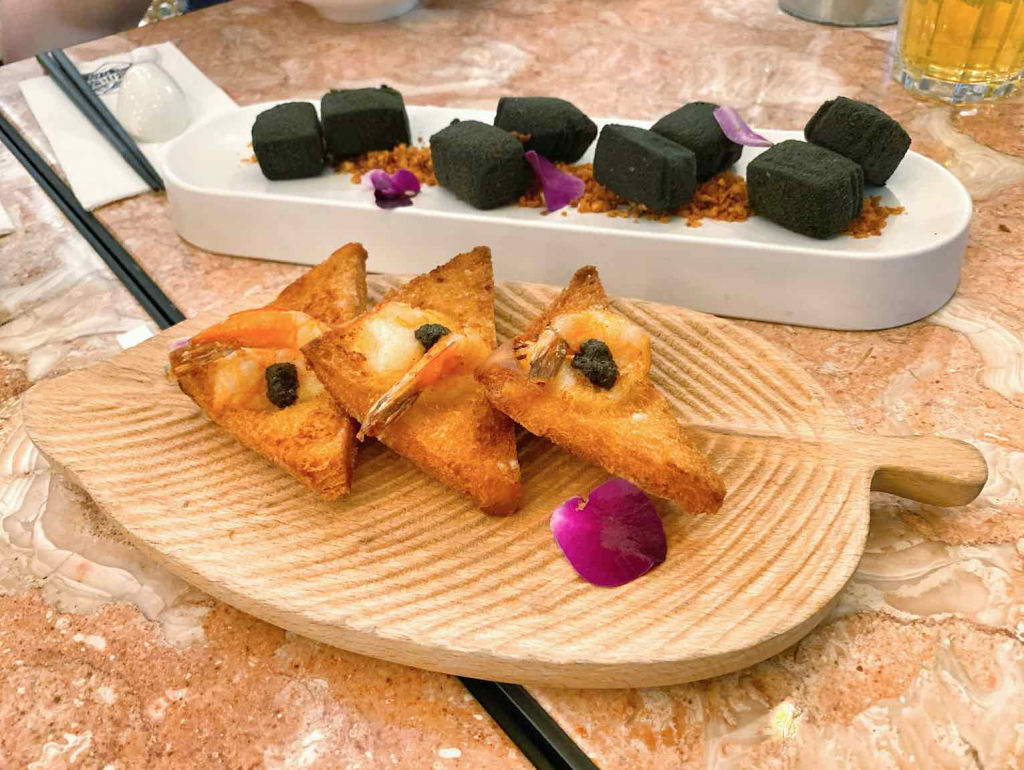 Hong Kong is famous for its Bifeng Tang Stir-fried Crabs. Here at Social Place, they have taken the crispy fried garlic recipe and applied it a number of their dishes including crabs. We went for the Radish Cake Sauteed With Crispy Fried Garlic (S$9.80) which was allowed us to reminisce the delicious Hong Kong crabs together with radish cakes that are crunchy on the outside and tender on the inside.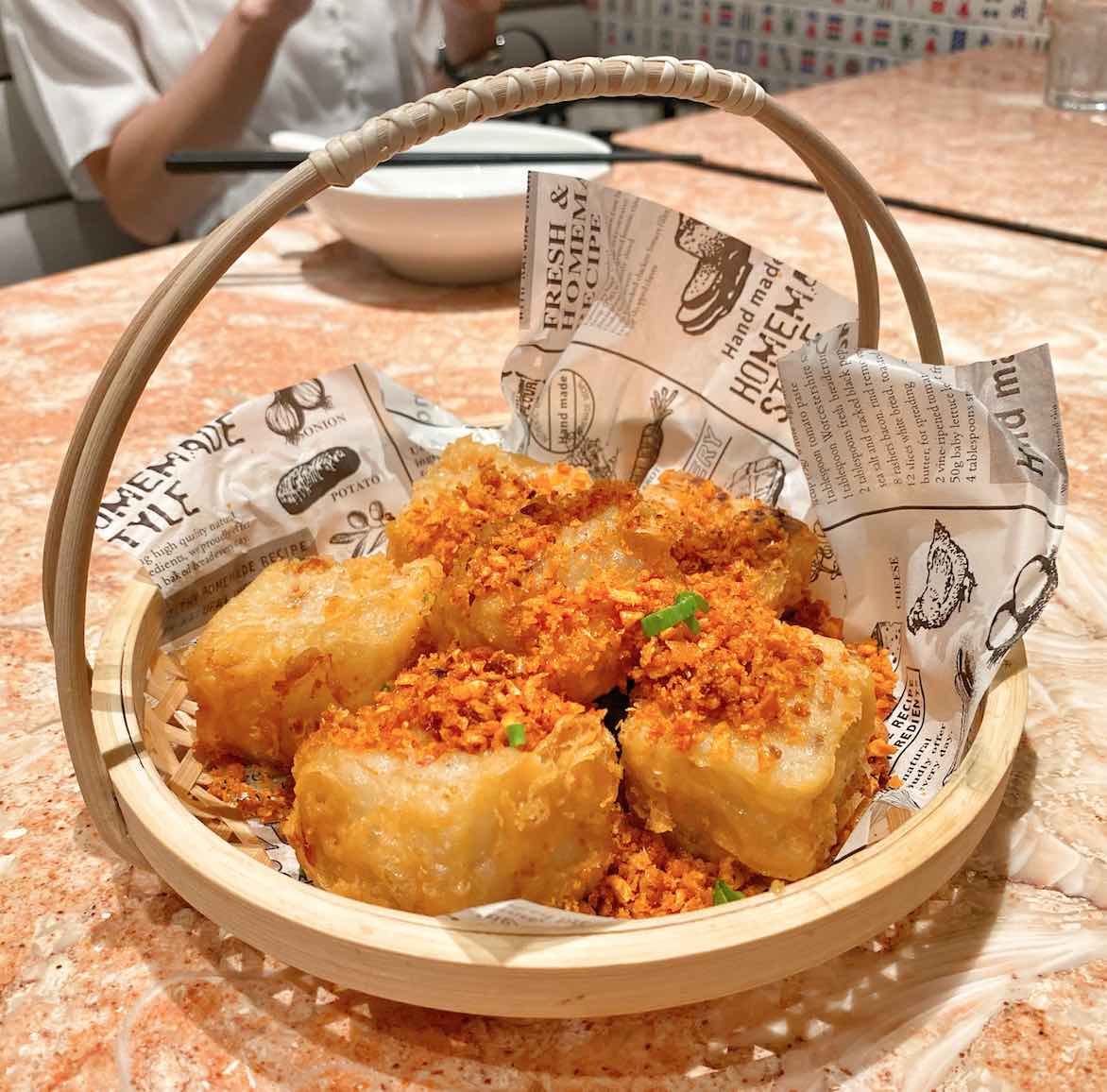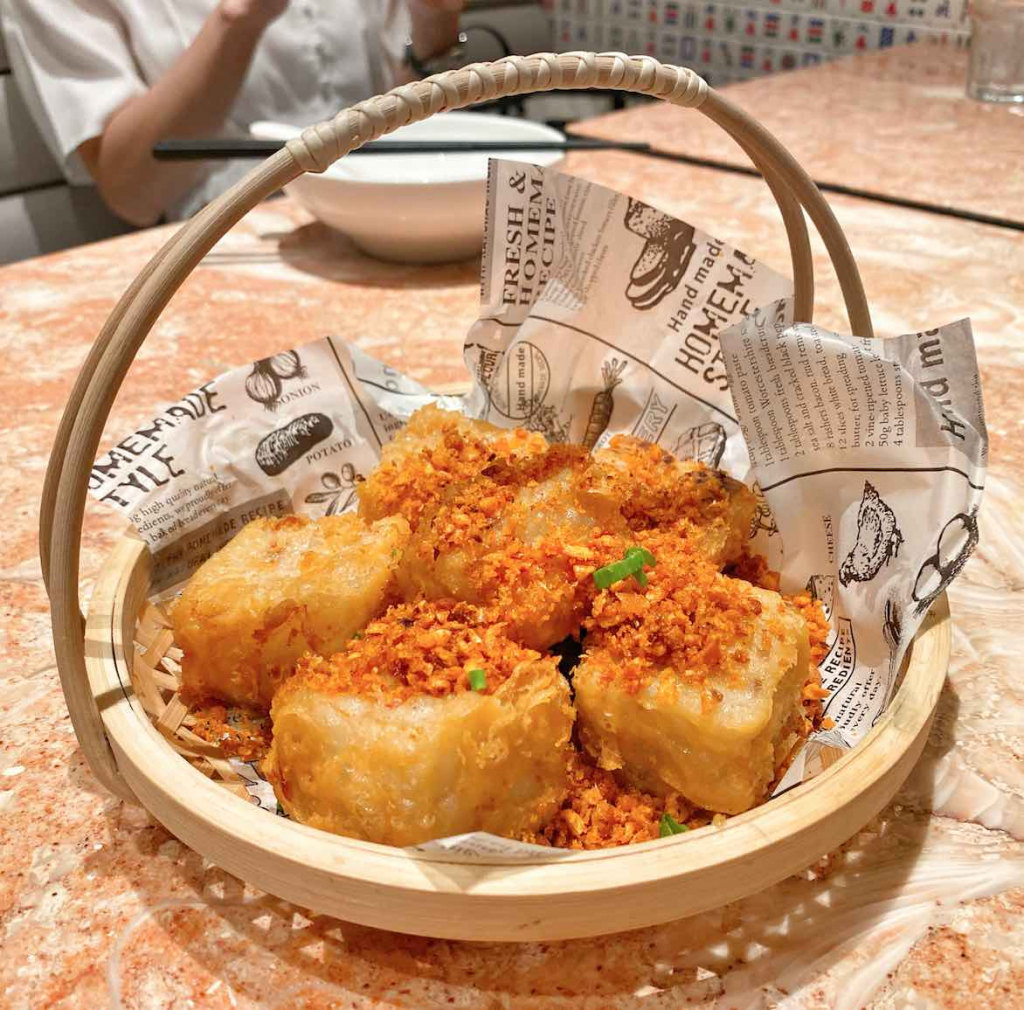 The Oyster Omelette (S$19.80) was a delight both to the eyes and taste buds! The crispy bits are a joy to crunch through and the dish is accompanied with a sticky sourish syrup to take away the oily feeling.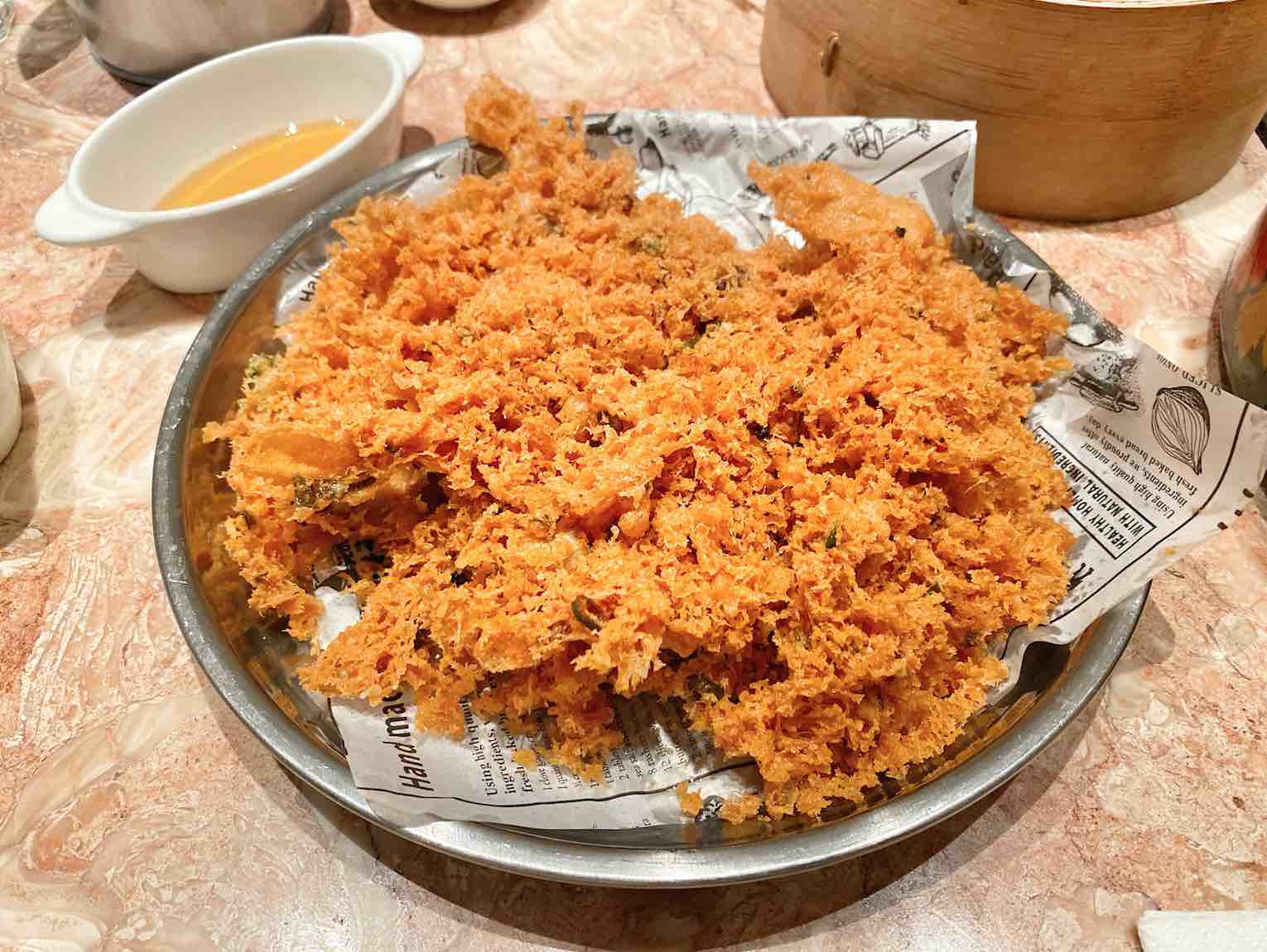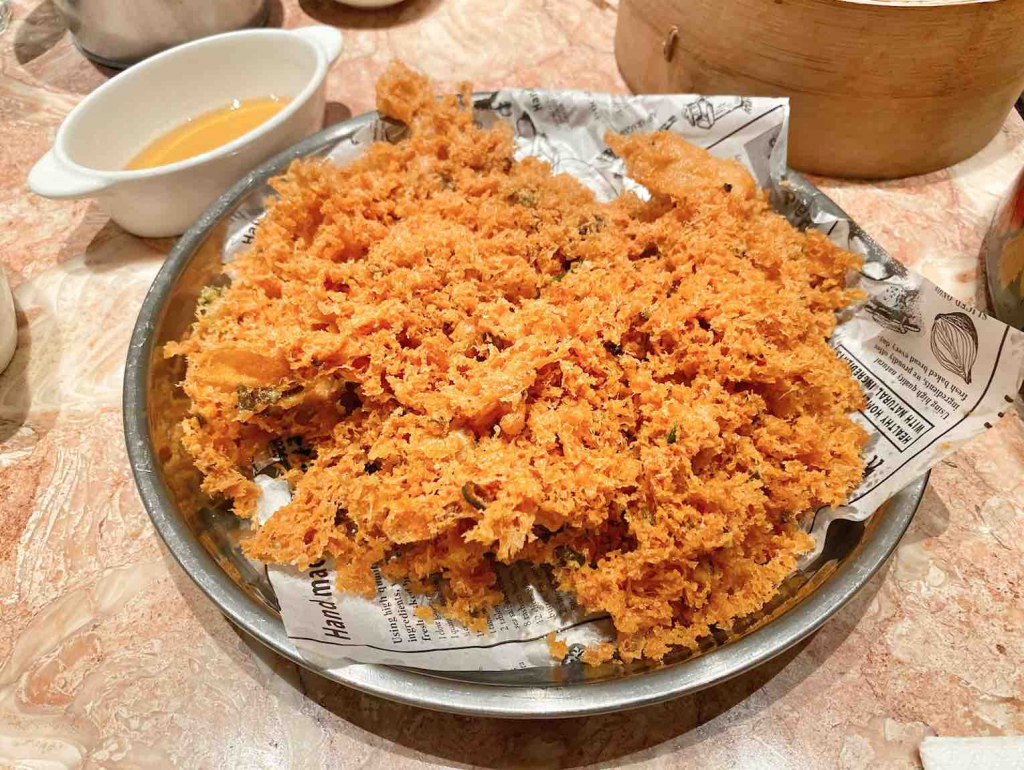 Wagyu Char Siu (S$28.00) is a dish that no self-proclaimed beef lovers should miss. Soy sauce marinated beef is perfectly roasted to give a smokey, tender texture with every bite. Absolutely heavenly, we wished there were more!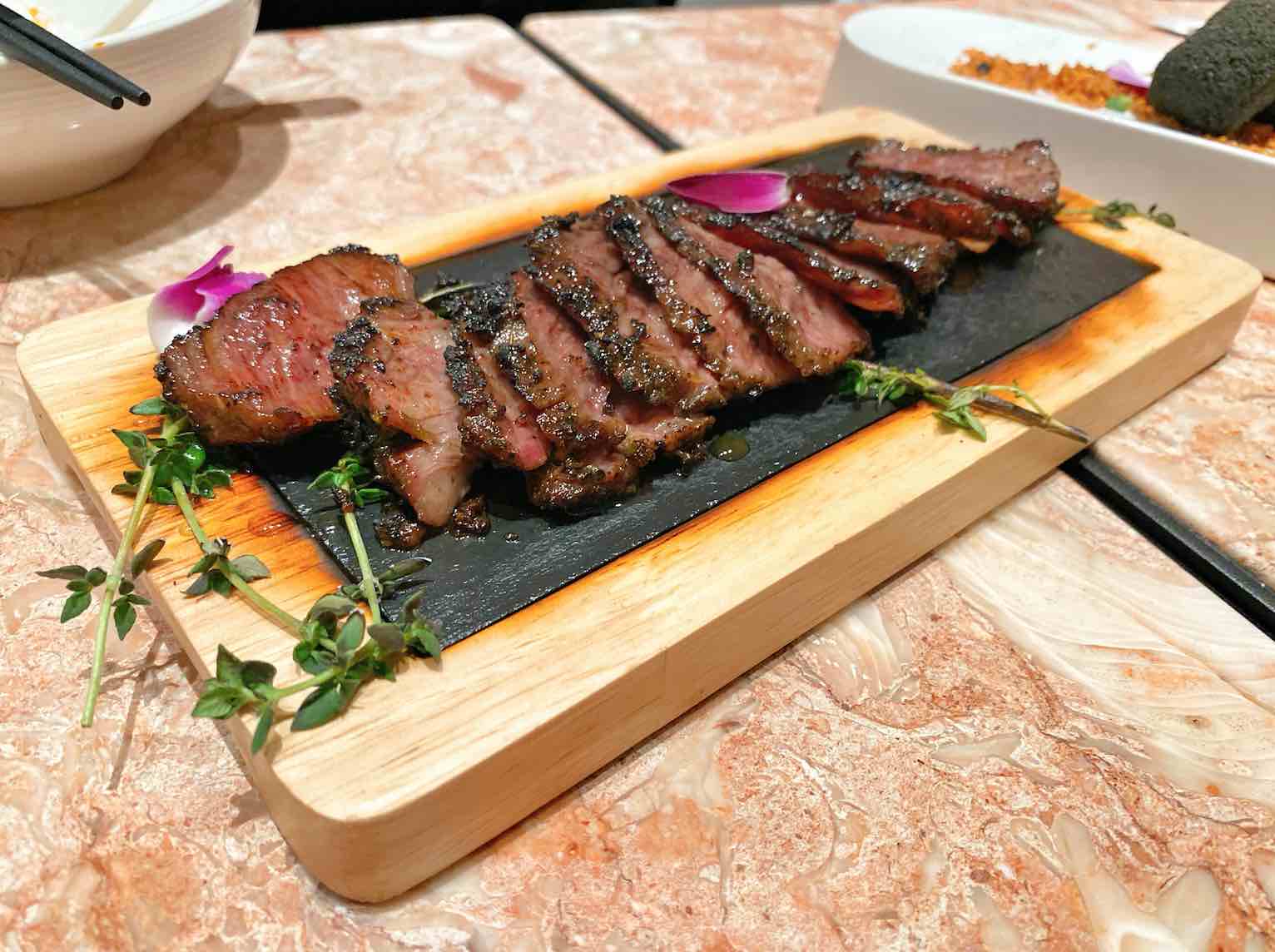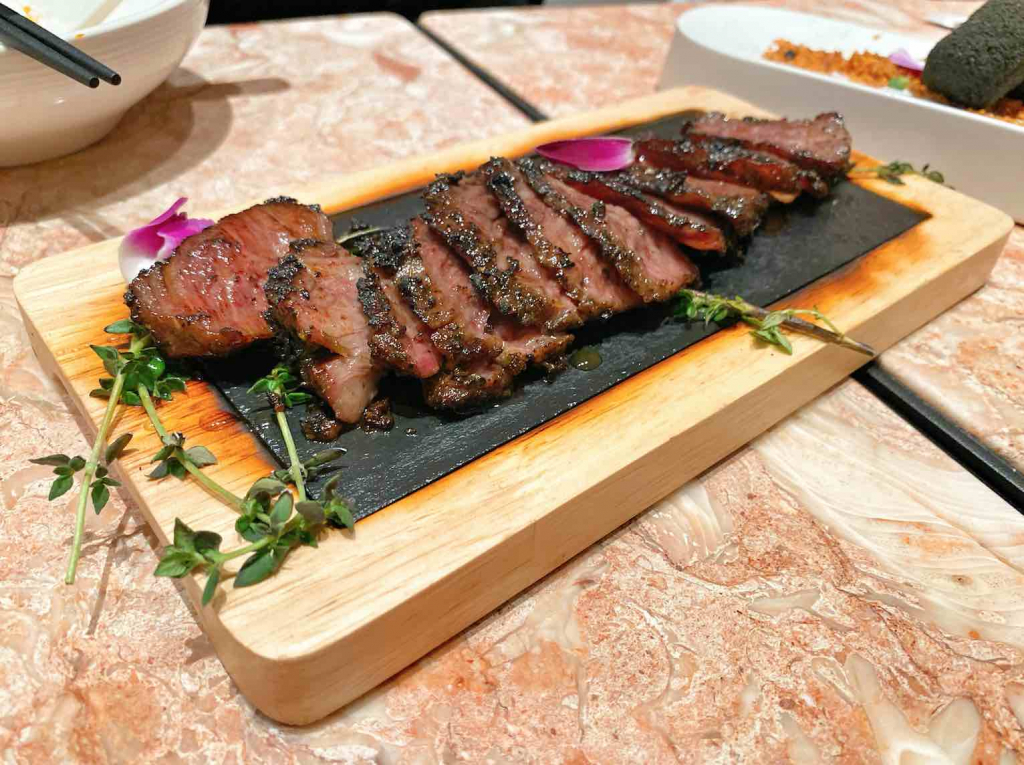 The star of the show would have to be the Sweet and Sour Pork on Ice (S$24.80). The dish presentation when it was served to your table already made it a winner. Served on ice along with an assortment of fruits, water is poured through the ice to activate the dry ice underneath hence creating the fog effect. The presence of ice made the outer layer of the pork cold while the interiors still remained warm hence giving you another dimension of texture. The best part is – the pork is well-marinated and we adore the fatty texture. This is one dish you must tuck in immediately.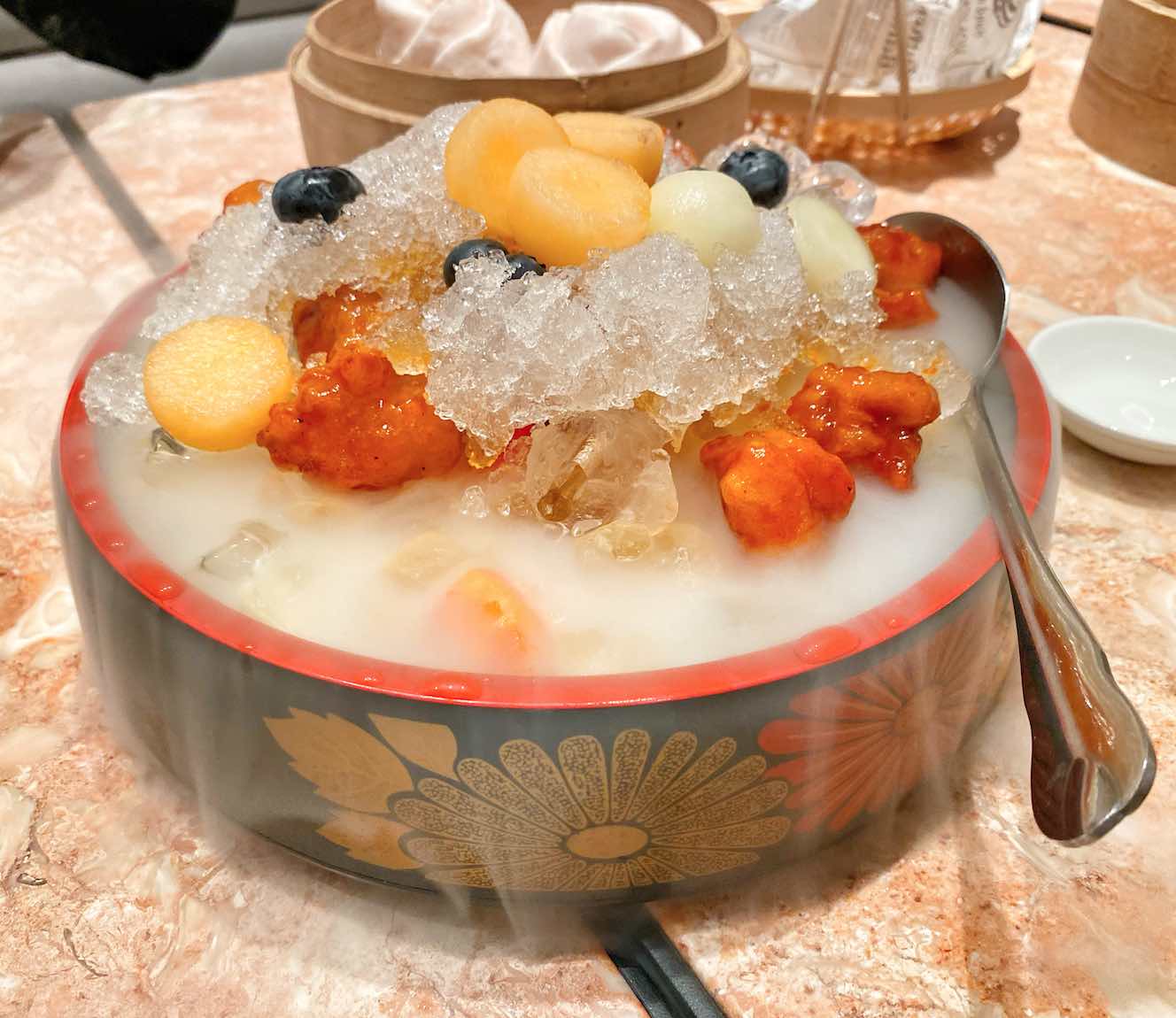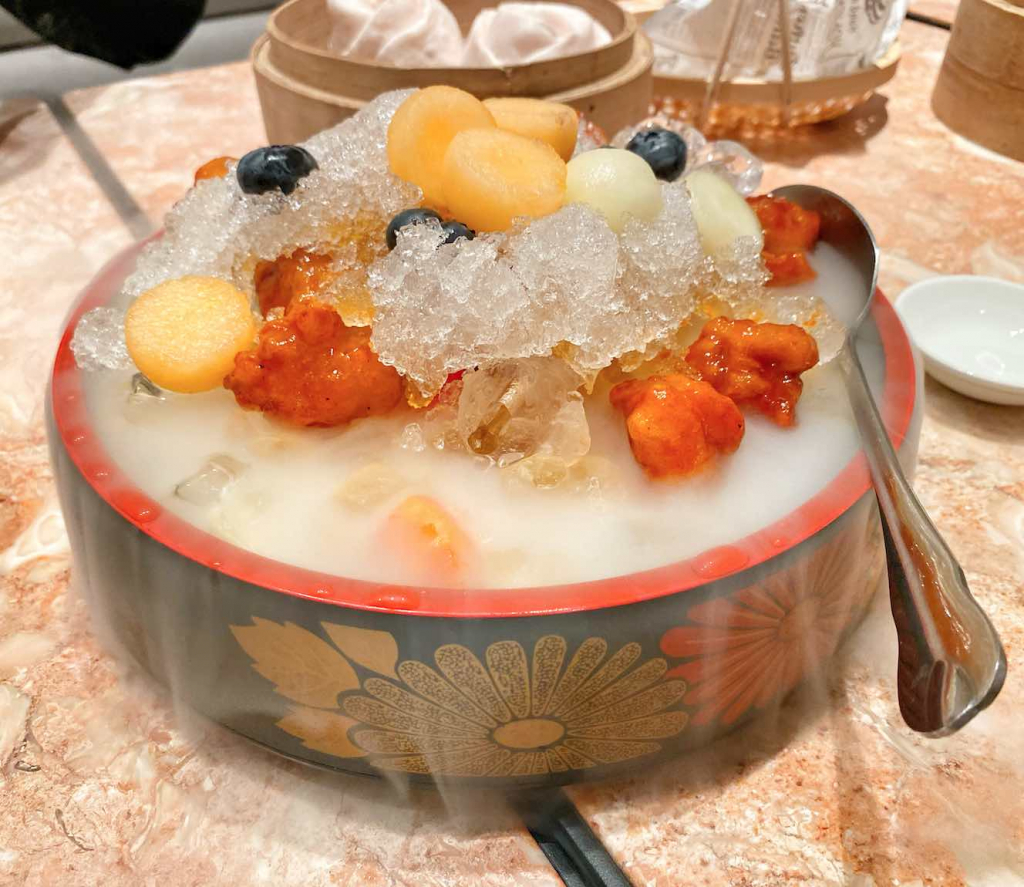 For the desserts, you should not miss the adorable Small Pig Pudding (S$6.80 per piece).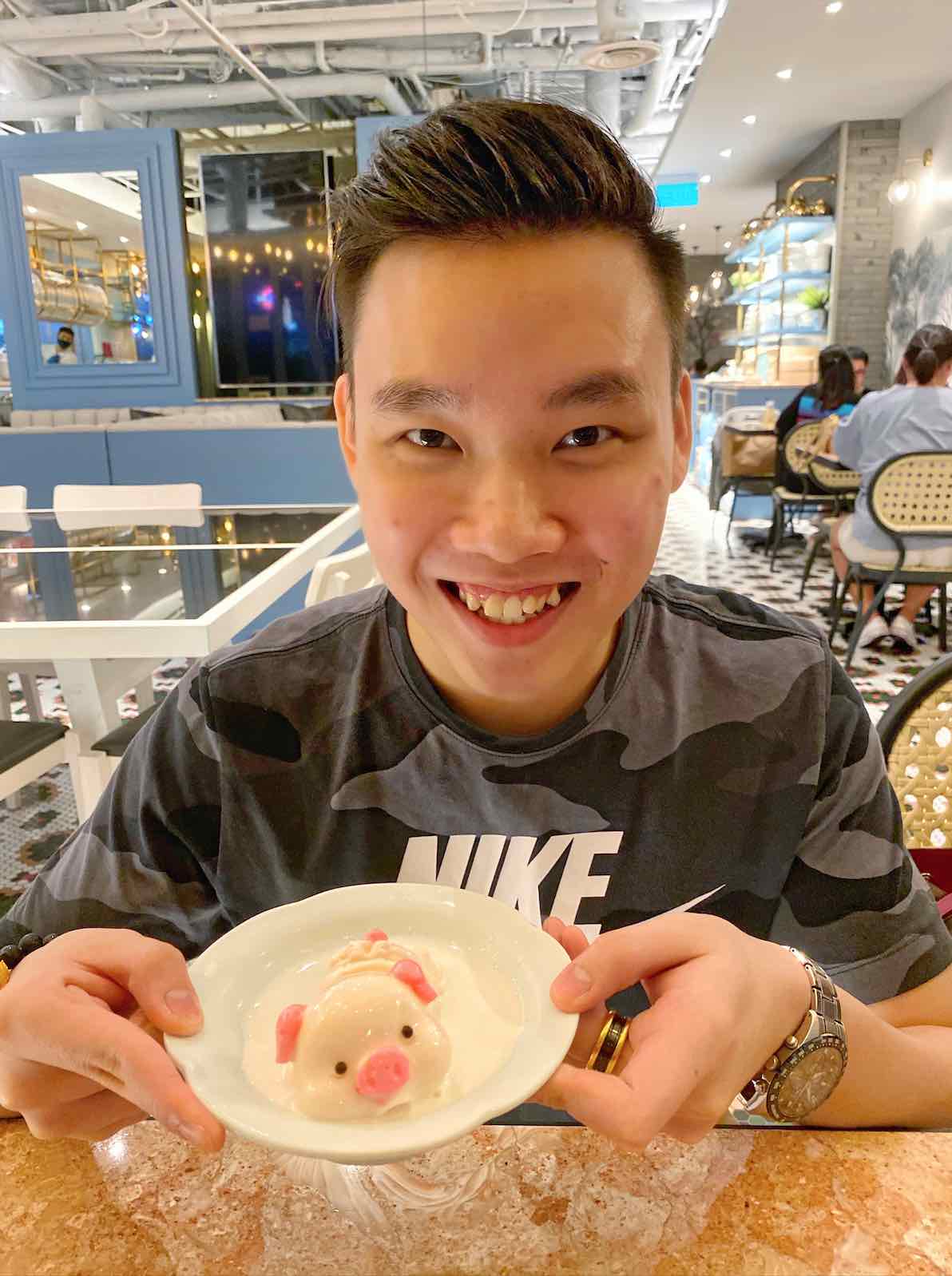 As well as the Mahjong Jelly (S$6.80). Both are highly Instagrammable dishes but taste rather normal. But who are we kidding? You will definitely be ordering one of these just for camwhoring.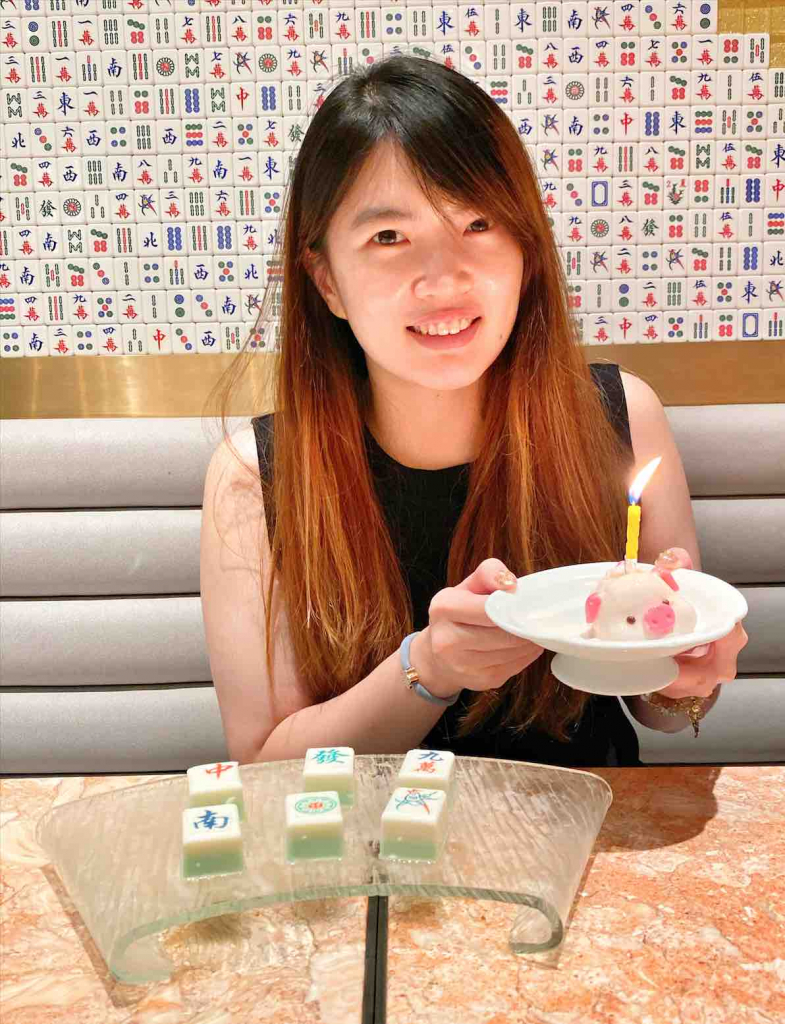 We hoped this give you a good idea what to order if you are visiting Social Place Singapore for the very first time. Enjoy and remember to post loads of photos on social media!